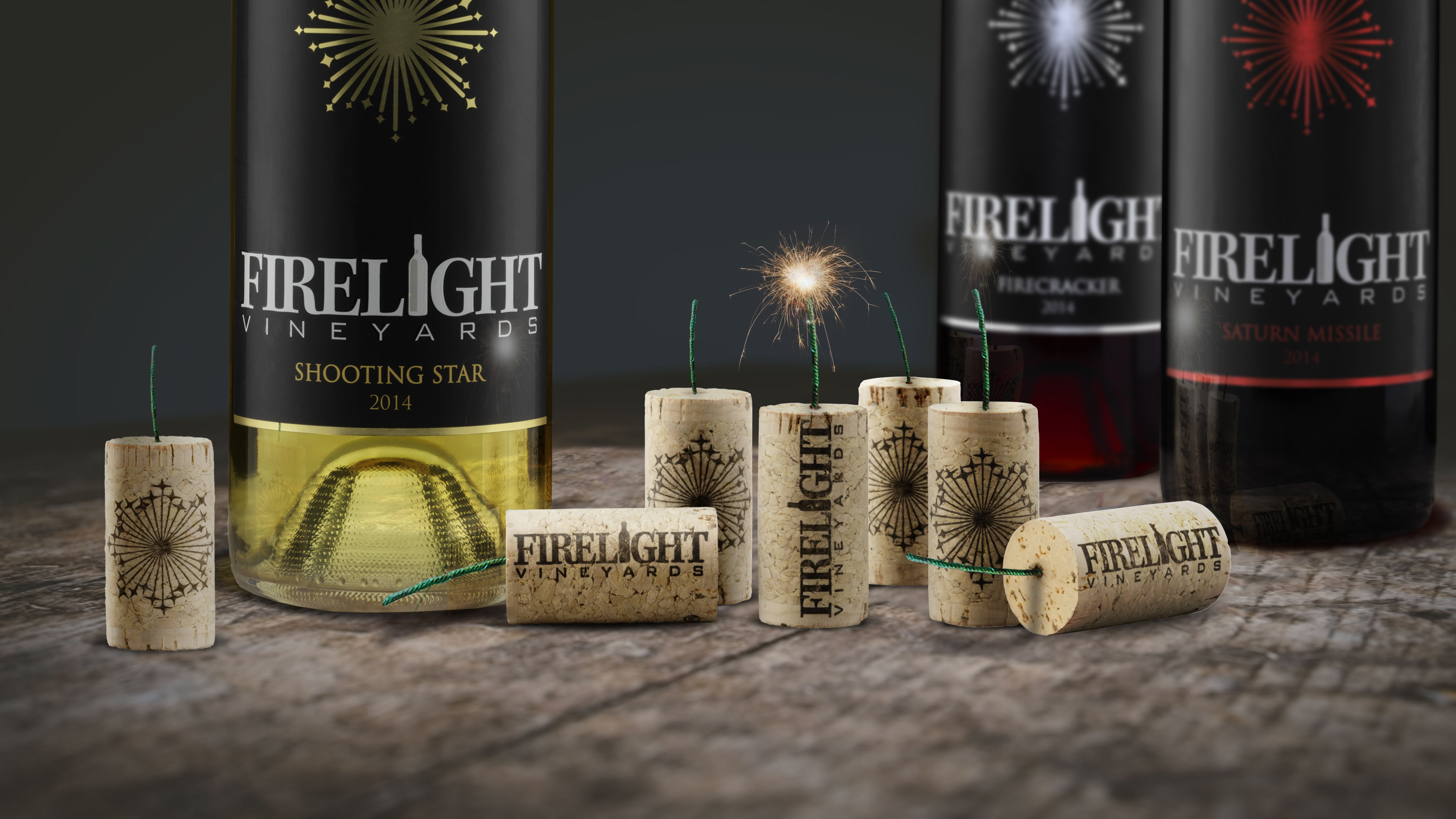 This is a project I completed for Firelight Vineyards. I was commissioned to complete everything from initial concept creation to finalizing print and direction for the brand and products moving forward. Specific tasks performed for this winery included Packaging, Label, Concept, and Logo Consultation and Design; Original Art and Illustration; Branding Direction; and Print Consultation and Direction.
Located just north of Dallas in Valley View, Firelight Vineyards started as a hobby then turned into a passion for not only growing grapes but making stellar wines. The clients wanted to build their wine brand around their hobby of being pyrotechnicians and their love of wine. Serving Texas wines, this boutique winery strives in making superior wines and growing the best grapes possible. 
I was tasked to bring this brand to life from initial concepts to finished products. The client requested that it be a fun and approachable label that shows their love of pyrotechnics (fireworks). The winery was just starting out, so the clients wanted to be price-conscious about materials being used to create their wines.
Client meeting for values and brand exploration, to get a sense of the personality and mission of this particular winery > Researching the local area, culture, and pyrotechnics > Concepts Created > Eliciting and encouraging client feedback > Design Label Concepts of a few different styles to present to client > Final Label and Packaging Design > Completion of compliance submission for client > Directed and oversaw Label and Packaging printing and production > Wine Production, Bottling, and Labeling (working with these departments as a consultant and providing quality checks in-person to ensure successful final product).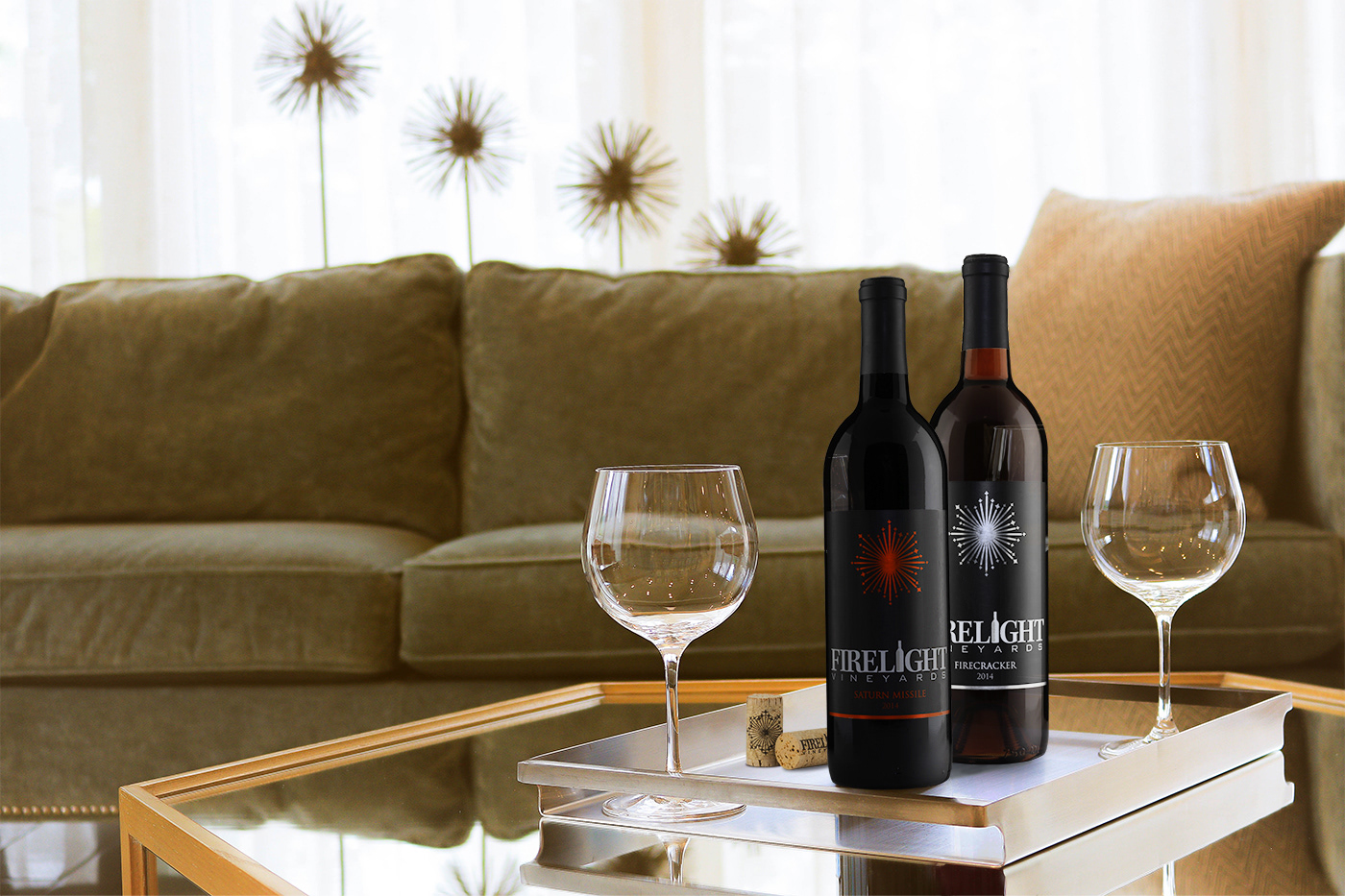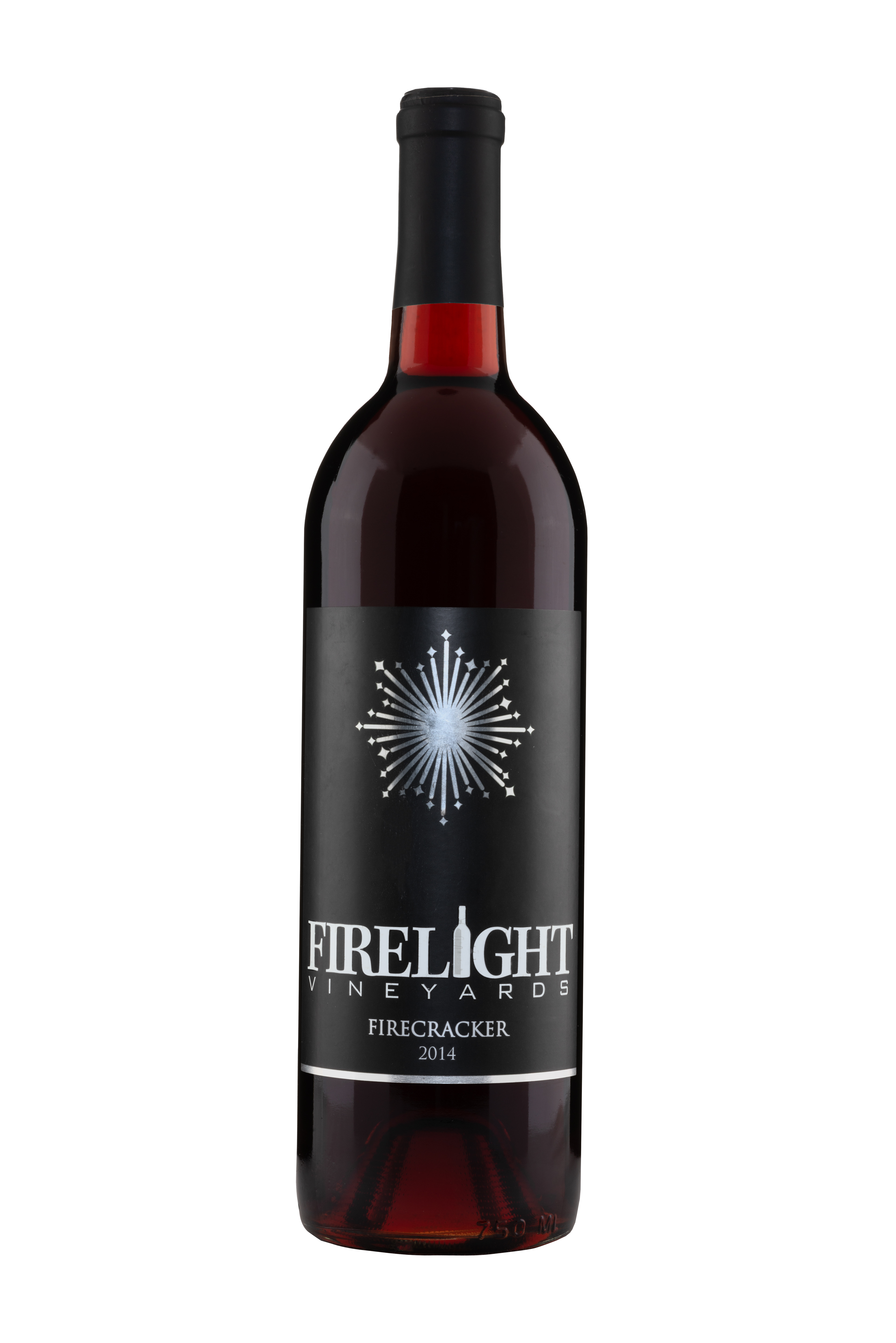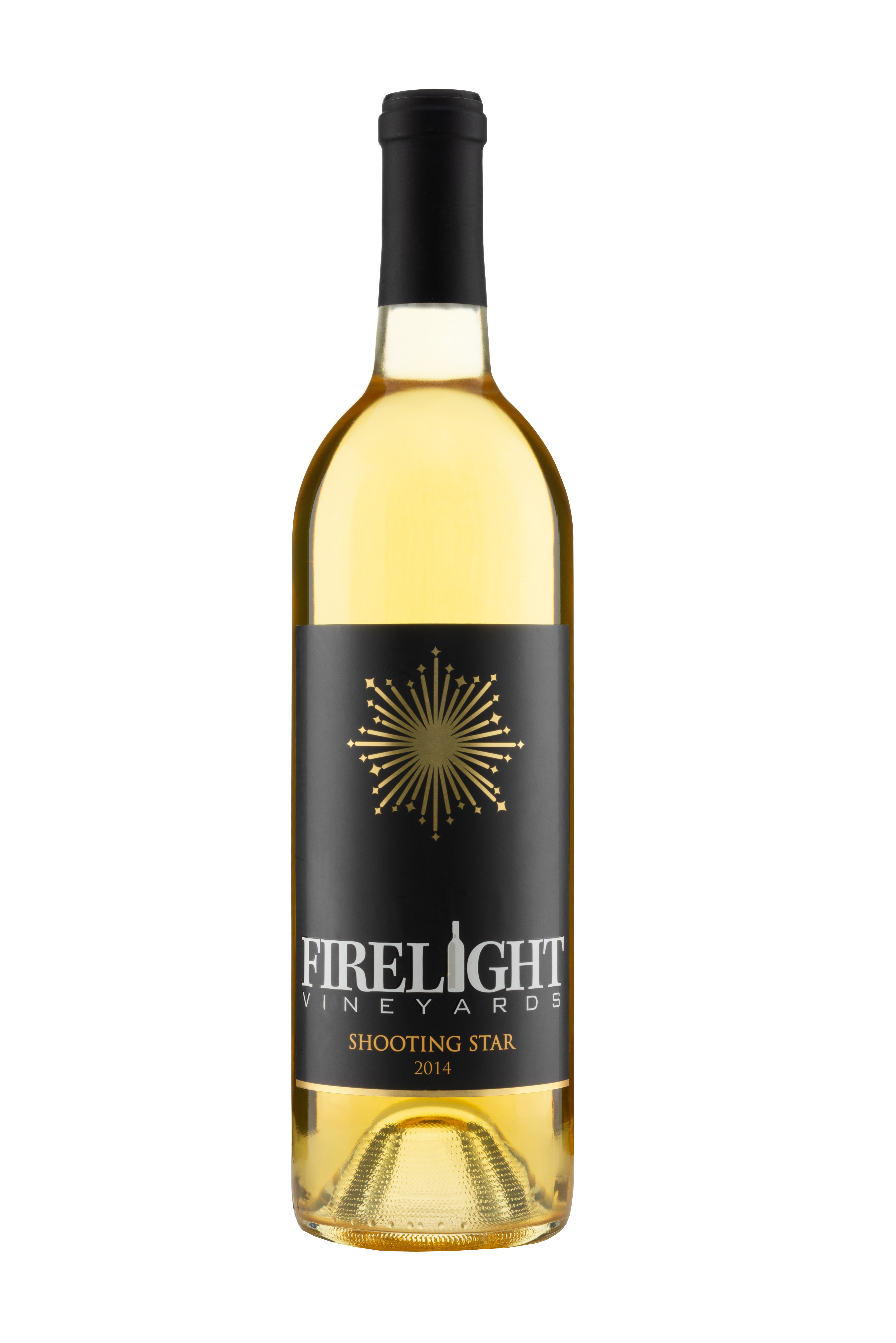 The design focused on its logo to build brand awareness. I wanted the wine label to be a matte black like you would see fireworks at night with the burst in the center of the label. To contrast each of the wines I selected red, gold, and silver for the red, white, and blush/rosé wines respectfully. I gave the label a lustrous and high-end look without the cost of a foil stamp, by using a metallic foil paper. To provide the wine label with an emboss(raised) feel, a tactical finish was applied to "Firelight Vineyards." To top everything off fanciful names based on fireworks were used instead of the varietal names of the wine on most of their wine labels. I also made the front and back label the same size to save on the cost of die plates. I designed the back label to have their tasting notes for each of their wines separated by their burst logo I followed up with their wineries story. When the clients became part of  the GO Texan organization, I wanted it next to the winery's name so that the customer would associate the two together.  I would finish filling out the back label with required federal and state requirements.
Full punt medium weight Bordeaux bottles were used to give it a quality feel and weight and flint(clear) bottles for white wines and antique green for reds. A custom 44mm twin top agglomerated cork was designed for the client. The cork was design so that if the wine drinker wanted to keep the cork, it could display vertical with burst logo or horizontal with the winery's name. Matte black polylam capsules were used to finish off the packaging.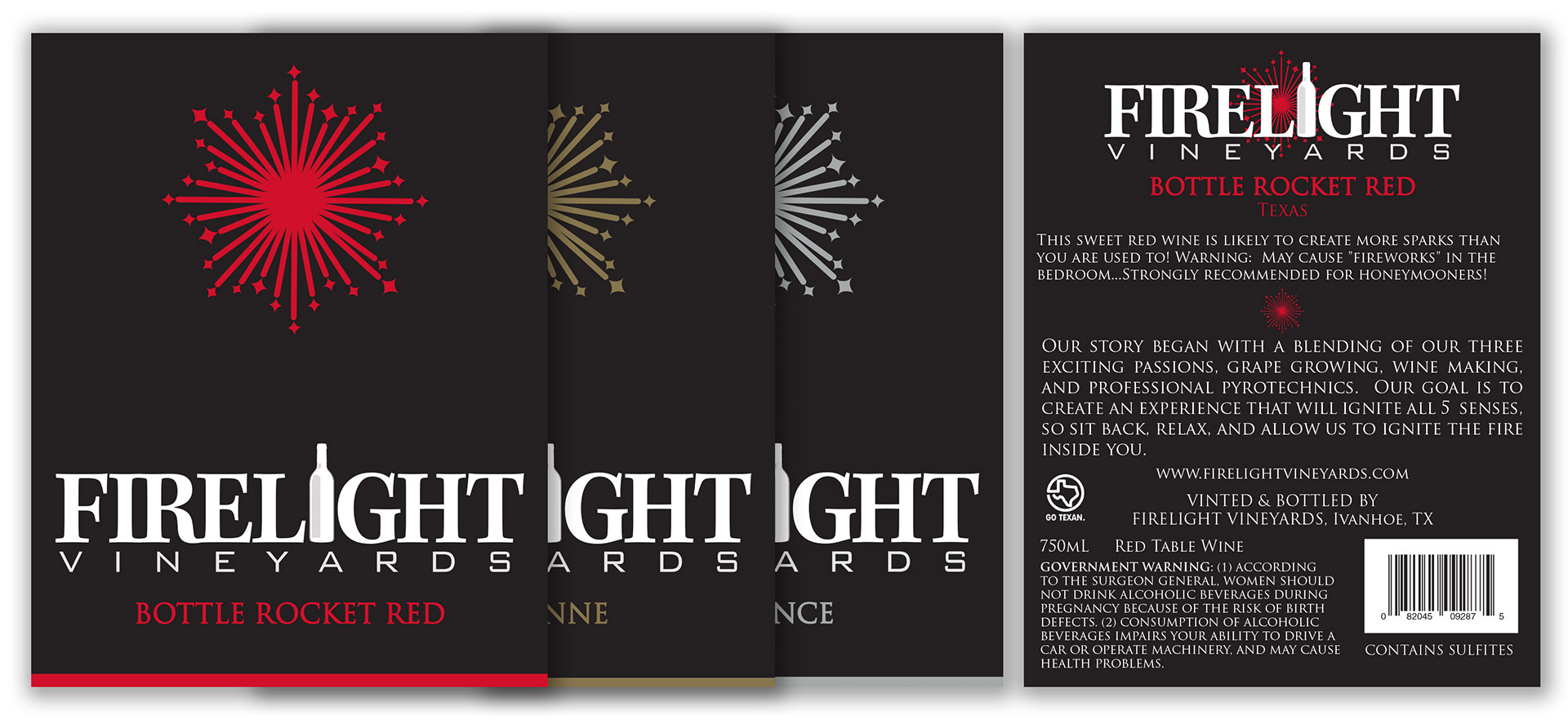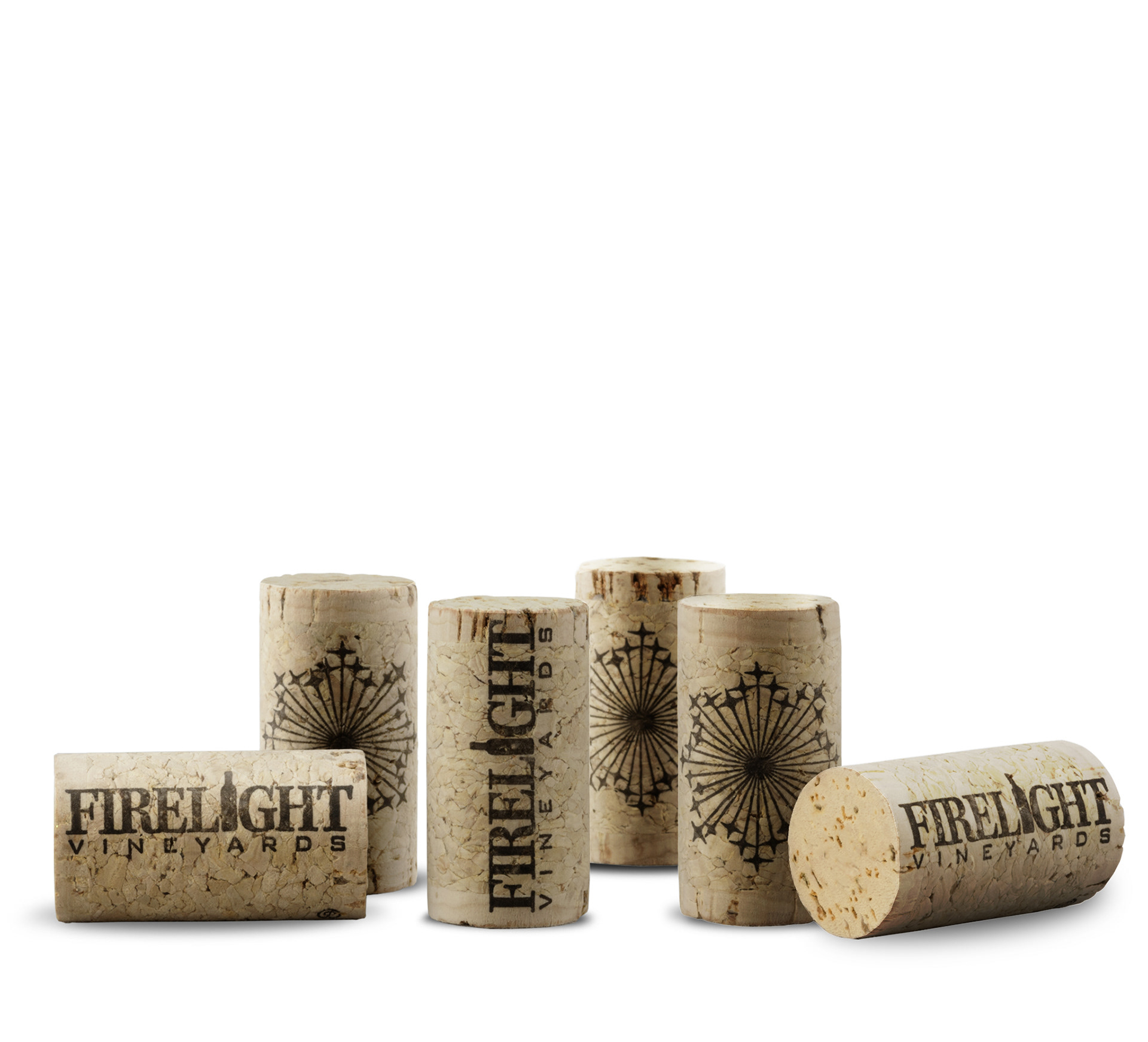 A success! The clients love their labels and packaging. The client submitted their wines into the 2018 Lone Start International Wine Competition for label design and won a bronze medals for all their labels. Firelight continues to use these designs, as well as my recommended packaging direction on future wines they produce.